Staff Student Partnerships
---
Students and staff together make our university. Our work in partnership is celebrated in the resources available here. This includes collaboration within and beyond the curriculum over many years - from joint planning and delivery of teaching and support to research activity from inception to publication. Partnerships stretch into whole university strategic initiatives ranging from the roll out of Canvas to joint working groups on assessment and feedback, BAME success and the collaborative organisation of community music festivals, career conferences and disciplinary debates.
We have produced resources for the sector and participated in a number of cross institution projects. Our work has been disseminated nationally and you'll find links to some of that below. If you'd like to write a case study of the way students and staff work reciprocally in your area, please contact UHSSP@herts.ac.uk .
Resources about partnership and created by various initiatives
Equality Diversity and Inclusion project (9311.2kb)
The School of Education Student Success and Engagement Team has produced a set of resources to contribute to the creation of more inclusive learning environments and the closing of the awarding gap
Learning processes cards (14425.8kb)
Over the last few years colleagues at UH and the University of East Anglia have worked with student partners to develop a series of cards which capture different processes of learning in a visual way.
They can be used in various ways to explore disciplinary ways of thinking and the resources here include a booklet offering some ideas about how and when to use these cards as well as images of the cards themselves.
UH Staff Student Partnership Resources (2161.9kb)
How to guide - great place to start if you're new to partnership working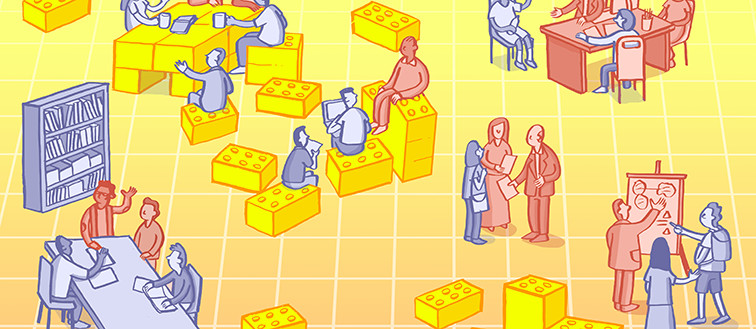 Student-staff partnership in learning and teaching | LINK
Student-staff partnership in learning and teaching - co-authored article in School of Education Link journal
HEA/UH Building Partnership Communities resource
Resource produced at UH for the HE sector with Advance HE funding about building learning communities.
Students and staff have recorded details of some of the many projects in these case studies
Case Studies produced for HEA project (1010.2kb)
Featuring work from the Schools of Computer Science, Creative Arts, Education, Health and Social Work Law, Life and Medical Science, J
Pharmacy Case study (100.2kb)
Canvas Student Mentors Case study (104.5kb)
Students employed to work with staff on the roll out of Canvas and the guided learner journey within Studynet
Sonic Music Festival Case study (116.7kb)
Outline of the annual music event organised at the School of Creative Arts
The Network has celebrated some of the many partnership activities with poster conferences.
Staff Student partnership posters 2017 (2395.5kb)
Staff Student Partnership Posters 2016 (11956.3kb)
Posters about projects from around the university featured at a conference in November 2016. If you are interested in finding out more or want to connect with the partnership network please email Karen Clark of the Learning and Teaching Innovation Centre, k.clark@herts.ac.uk
The partnership network produces an occasional newsletter. Past editions available here
UHSSP News 1 (488.8kb)
UHSSP News 2 (484.3kb)